4.5 Stars!
ABOUT THE BOOK -
Never trust a mermaid with a broken heart…
Seventeen-year-old Marei lives on Alabaster Island, a remote tropical isle inhabited by twenty-one families who are ancestors of the ancient, lost-continent, Lemuria.
For years, Marei dreaded The Binding. On that day, each teen must write his or her choice of life mate. But with Daniel dead long ago, Marei has no boy in mind. And so she leaves her paper blank. This sets off a chain of events that ruptures the bedrock of her life and leads her to question the only home she's ever known.
She encounters an enigmatic stranger thought to be extinct: a mermaid. The mermaid suggests that Marei should leave the island and offers to help. When Marei falls in love with Dylan, a handsome teen from Hawaii, her secret plan to flee becomes all-consuming.
But the mermaid has a dangerous hidden agenda. Now Marei must confront the shocking truth about Alabaster Island and herself. What she discovers upends all that she held as true and changes her destiny forever.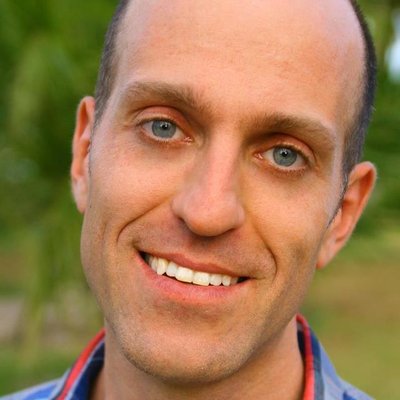 ABOUT THE AUTHOR -
M.S. Kaminsky writes YA and new adult suspense thrillers with twists of fantasy, mystery and fabulism. I aim to give readers the suspense and surprises I got reading Gillian Flynn's Gone Girl, the strong characters and action of The Hunger Games and the mystery and paranormal thrills of Neil Gaiman's The Ocean at the End of The Lane. (why not aim high?)
My most recent release, The Mermaid Curse Mystery Series is a gripping paranormal suspense thriller that spans generations of women. Alabaster Island is the prequel to the series followed by Book One, The Atlantis Twins. Please read the books in any order you fancy. I live and work in Brooklyn, NY with my husband Gerry Beekman and The Atlantis Twins is my first full-length novel.
Oh I love a good Mermaid story! This was so much better than I even thought! I was hooked after only a couple of chapters. I found it very easy to "get into" and hard to put down.
This was a fun storyline with a little suspense, a little romance, and a lot of fantasy! A perfect YA book, but teens and adults would enjoy!
Great characters and character development!
Marei was amazing. I loved her! She really reminded me of me when I was that age (well minus the Mermaid part LOL). She was a very brave, bold and a smart young woman. I loved that she was a little defiant, sneaking out of the house at night (I did a lot of that as a teen, but shhhh don't tell my mother). And yet, she also made some very difficult but selfless choices making her a heroine of sorts. I also loved Dylan. And Merma was the perfect villain, of course I didn't like her but you're not supposed to like her, she's evil!
There was a great ending, but... kind of a sad cliff hanger ending, so it left you definitely wanting to read the next book - The Atlantis Twins.
I voluntarily posted this review after receiving a copy of this book from
the author, MS Kaminsky
- Thank You!
Order your copy from Amazon -

HERE