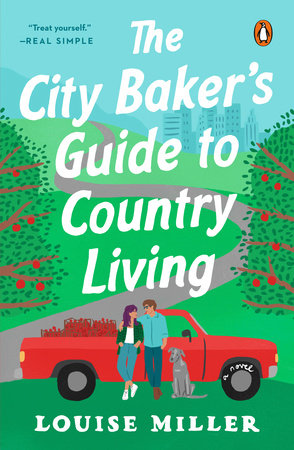 4.5 Stars!
ABOUT THE BOOK -
A full-hearted novel about a big-city baker who discovers the true meaning of home—and that sometimes the best things are found when you didn't even know you were looking

When Olivia Rawlings—pastry chef extraordinaire for an exclusive Boston dinner club—sets not just her flambéed dessert but the entire building alight, she escapes to the most comforting place she can think of—the idyllic town of Guthrie, Vermont, home of Bag Balm, the country's longest-running contra dance, and her best friend Hannah. But the getaway turns into something more lasting when Margaret Hurley, the cantankerous, sweater-set-wearing owner of the Sugar Maple Inn, offers Livvy a job. Broke and knowing that her days at the club are numbered, Livvy accepts.

Livvy moves with her larger-than-life, uberenthusiastic dog, Salty, into a sugarhouse on the inn's property and begins creating her mouthwatering desserts for the residents of Guthrie. She soon uncovers the real reason she has been hired—to help Margaret reclaim the inn's blue ribbon status at the annual county fair apple pie contest.

With the joys of a fragrant kitchen, the sound of banjos and fiddles being tuned in a barn, and the crisp scent of the orchard just outside the front door, Livvy soon finds herself immersed in small town life. And when she meets Martin McCracken, the Guthrie native who has returned from Seattle to tend his ailing father, Livvy comes to understand that she may not be as alone in this world as she once thought.

But then another new arrival takes the community by surprise, and Livvy must decide whether to do what she does best and flee—or stay and finally discover what it means to belong. Olivia Rawlings may finally find out that the life you want may not be the one you expected—it could be even better.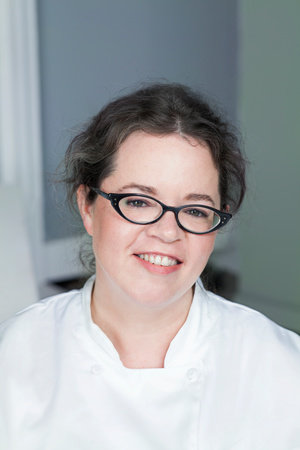 ABOUT THE AUTHOR -
Louise Miller is a pastry chef who lives and works in Boston. She is an art school dropout, an amateur flower gardener, an old-time banjo player, an obsessive moviegoer, and a champion of old dogs. The City Baker's Guide to Country Living was her debut novel. The Late Bloomers' Club is her second novel.
MY THOUGHTS -
I loved this book right from the beginning. You know the point in a book, usually only a page or two when you can just tell this is gonna be a great one for you - that happened to me. In fact I think I may have even squealed something like "Yay! Its gonna be cute!"

Delightful story with equally delightfully characters. I loved Livvy with her different "flavor of the week" brightly colored hair. I really liked her personality. She was someone I could have liked in real life. There were quite a few other lively characters that just made the story fun and unique.

This book was just as much about the music as it was about the baking or running an Inn. With the banjo, dulcimer, fiddles and apple pies there was always a good time to be had. I would have loved to "hung out" with this gang.

A lot of fun and happy moments but also a couple sad ones and to top it all off - a great ending. I would have never guessed this was a debut nover for this author - it was written like a pro.

I am a pretty great apple pie maker myself but I am going to try her directions in the back of the book, just to see! :-)


Louise Miller has a new book - The Late Bloomers' Club - coming out this summer. You can pre-order it -
HERE
I voluntarily posted this review after receiving a copy of this book from
Viking/Penguin Books
- Thank You!!
Order your copy from Amazon - HERE