Beyond Soap - Dr. Sandy Skotnicki
5 Stars!
ABOUT THE BOOK -
Women, men and children are having more skin problems today than ever before. Sensitive skin prevalence has skyrocketed, and the number of people reacting to cosmetics is climbing. Why? Dermatologist Sandy Skotnicki argues that the cause is a key element of our contemporary lifestyle: the grooming and beauty habits that the advertising and personal-care product industries have encouraged us to pursue. Those miraculous cleansers, creams and balms we're buying to protect our outer layer may actually end up harming the body's largest organ.
In Beyond Soap, Dr. Skotnicki argues that the best state for normal skin is the natural state—the one that avoids disturbing the skin's protective barrier and the bacteria that accompanied the body throughout its evolution. A combination of diagnosis and prescription, Dr. Skotnicki explains the problem with society's current cleansing and beauty habits, then provides a practical guide on how to fix things with a 3-step product-elimination diet that will help you remove unnecessary and potentially harmful ingredients from your beauty and skincare regime, returning the skin to the condition nature intended. Beyond Soap also includes indispensable advice on how to wash and care for the skin of adults, babies and children, followed by a common-sense beauty regimen intended to stave off aging, reduce skin problems and return the face and body to its natural glow.
Purchase Links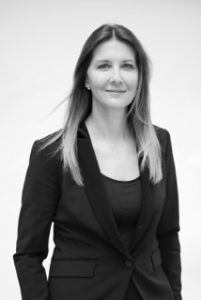 ABOUT THE AUTHOR -
As the owner and medical director of the Bay Dermatology Centre, Dr. Skotnicki opened the clinic in 2006 with a goal to provide full-service dermatology that was focused on patients over procedures. Widely regarded as the "go-to" Dermatologist in Canada for skin safety, Dr. Skotnicki regularly provides commentary and contributes to medical journals, media outlets and speaks on skin reactions as they relate to the skincare industry. She is the author of many peer reviewed articles as well as the upcoming book,
Beyond Soap
(Penguin Random House), an evidence-based roadmap towards improving skin health. Dr. Sandy Skotnicki is Assistant Professor at the University of Toronto, Department of Medicine in the Divisions of Dermatology and Occupational and Environmental Health. Dr. Skotnicki is a consultant Dermatologist at St. Michael's Hospital in Toronto, contributing regularly to medical journals and media outlets on the topic of skin allergies. Active in research and education, Dr. Skotnicki has taught Dermatology, Allergy and Family Medicine residents since 1999 and is a consultant for the Workplace Safety Insurance Board. She is also a member of the Centre for Research Expertise in Occupational Disease and has published numerous, peer-reviewed articles. Dr. Skotnicki received her Bachelor of Science degree in microbiology and immunology from the University of Toronto, followed by her medical degree, graduating with highest honors. Dr. Skotnicki completed her dermatology training at the University of Ottawa and was awarded her fellowship in Dermatology by the Royal College of Physicians and Surgeons of Canada in 1997. She is also a Diplomat of the American Board of Dermatology.
Find out more about Dr. Skotnicki at her website,
and follow her on Facebook and Twitter.
MY THOUGHTS -
What a fantastic, interesting book. I love books like this. Ones that I already agree with LOL and ones that I can learn something from.
Unlike most people who might read this book - I do not really have a skin problem, allergies, or rash of any kind. I just like to be healthy and chemical free! I have believed and have been telling people for years that "What goes on your skin also goes into your body". Your skin is not like plastic wrap! Your skin is more like a screen. It is very porous. Your skin will absorb anything you put on it. Again - what you put on your skin ends up inside our body so it is very important to pay attention to what we put on it! It makes sense that if you use skin care products, lotions, soaps, etc that contain harmful ingredients like toxic chemicals, colors, and fragrances, those ingredients are going to end up inside your body.
This book just reconfirms everything I have believed. The problem that I find is that most people are not willing to give up their beloved skincare products.. Their faithfulness to their products is stronger that their faithfulness to their own health! One of the things that I love about this author is how she doesn't insult anybody. She assumes and realizes that people are stubborn and resistant to change and makes accommodations for this. She says things like If you really want to continue to use soap just try to find ones that have no fragrance. Or try using these products instead. I like the way she is gentle with the reader but very informative. For myself, I like a more direct approach. I can handle "STOP using crap on your skin!!!!" That's what I need to hear LOL.
But seriously, this book teaches you all about your skin, different problems with our skin and all kinds of different approaches, good and bad. And she offers a wide variety of product recommendations.
I actually used this book when shopping with my daughter for a baby sunscreen. I remembered her recommending Aveeno products. My daughter looked up Aveeno sunscreen and it had the very best rating as far as being safe to use on your baby (9 mo. or older)! I definitely think this will be a book I keep on hand and use over and over. At the very least it is an eye-opener!
I highly recommend it!