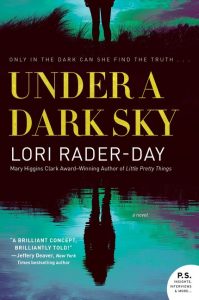 3 Stars
ABOUT THE BOOK -
Only in the dark can she find the truth . . .
Since her husband died, Eden Wallace's life has diminished down to a tiny pinprick, like a far-off star in the night sky. She doesn't work, has given up on her love of photography, and is so plagued by night terrors that she can't sleep without the lights on. Everyone, including her family, has grown weary of her grief. So when she finds paperwork in her husband's effects indicating that he reserved a week at a dark sky park, she goes. She's ready to shed her fear and return to the living, even if it means facing her paralyzing phobia of the dark. But when she arrives at the park, the guest suite she thought was a private retreat is teeming with a group of twenty-somethings, all stuck in the orbit of their old college friendships. Horrified that her get-away has been taken over, Eden decides to head home the next day. But then a scream wakes the house in the middle of the night. One of the friends has been murdered. Now everyone—including Eden—is a suspect. Everyone is keeping secrets, but only one is a murderer. As mishaps continue to befall the group, Eden must make sense of the chaos and lies to evade a ruthless killer—and she'll have to do it before dark falls…
Purchase Links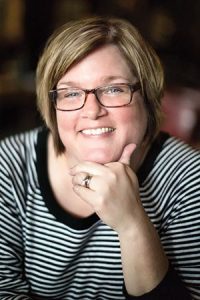 ABOUT THE AUTHOR -
Lori Rader-Day is the author of
Under a Dark Sky
,
The Day I Died
,
Little Pretty Things
, and
The Black Hour
. She is a three-time Mary Higgins Clark Award nominee, winning the award in 2016. Lori lives in Chicago.
Find out more about Lori at her
website
, and connect with her on
Facebook
and
Twitter
.
MY THOUGHTS -
I did enjoy this book, for the most part. I just never really fell in love with it. Parts of this were very good and interesting, but then other parts were very slow. I can't really say it was predictable because I didn't know who did it until the end, but I did know it was "one of them".
While the character development was good - I just didn't really like any of them! They were all very strange and stand-off-ish. They weren't likable personalities, but maybe this was on purpose because of the situation. The one person I actually did like got... well if you read it you'll find out.
This did get some good reviews on Goodreads. I just think it was just a little too slow for me.