Amber Hollow - Edgar Swamp - GIVEAWAY!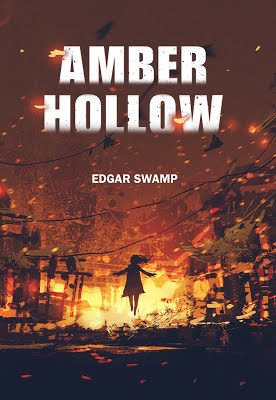 On July 15, 1991, an isolated village in Northern Wisconsin is ground zero for an unprecedented, fiery tragedy. Of the community's 600 residents, there are only five survivors. Detailed accounts by the victims contradict each other; the only link is a man named Anthony Guntram, but because he is presumed to be dead, this claim can't be verified. Further investigations reveal a culture enshrouded in mystery. What are the survivors hiding? Only the villagers know the secret of Amber Hollow, a place where sanity is checked at the town line and the parameters of reality become blurred. An unconventional horror story by design, Edgar Swamp delivers an action-driven page-turner that will keep readers guessing until the calamitous ending.
About the Author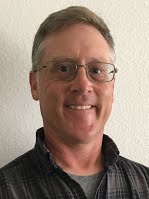 Edgar Swamp is the author of the "Gyre Mission," "Glitch in the Machine," and "Blackout." His short stories have appeared in Alienskin, Macabre Cadaver, and Urban Reinventors. When he isn't holed up in his office playing online poker, he likes to dig up the recently deceased and make furniture out of their skin. He lives and works in San Diego, California.
MY THOUGHTS -
Whoa cree-py!!! But just the right amount of creepiness for me.
This story takes you deeper and deeper into the strangeness of this creepy town. A few moments there is reminded me of

Roanoke. Hey maybe that is what happened to that town! You never know.
How I can read and love a whole story without liking either main character is beyond me. The story had a mind of its own and didn't need for the characters to be likable. I love the mixture of suspense, paranormal/Sci-fi, and historical. They all really worked well with each other.
The ending, for me was really not the best. It seemed way over done and not like the rest of the story at all. It was almost like two different books. But I do think that some people probably do like those crazy Sci-fi endings. I would rather it been a little calmer and ... normal-ish. But that's just my own preference.
All-in-all this was a really fun, spooky, suspenseful read. Enough suspense to keep it interesting and on the edge of your seat but not too much blood and guts stuff to scare away you light weights (up until the end, then it gets a little crazy).

- Thank You!!