Airborne by DiAnn Mills - with a GIVEAWAY!
5 STARS!
ABOUT THE BOOK -
Heather Lawrence's long-awaited vacation to Salzburg wasn't supposed to go like this. Mere hours into the transatlantic flight, the Houston FBI agent is awakened when passengers begin exhibiting horrific symptoms of an unknown infection. As the virus quickly spreads and dozens of passengers fall ill, Heather fears she's witnessing an epidemic similar to ones her estranged husband studies for a living—but this airborne contagion may have been deliberately released.
While Heather remains quarantined with other survivors, she works with her FBI colleagues to identify the person behind this attack. The prime suspect? Dr. Chad Lawrence, an expert in his field . . . and Heather's husband. The Lawrences' marriage has been on the rocks since Chad announced his career took precedence over his wife and future family and moved out.
As more victims fall prey days after the initial outbreak, time's running out to hunt down the killer, one who may be closer to the victims than anyone ever expected.
Purchase Links:
Amazon | Barnes & Noble | IndieBound | Goodreads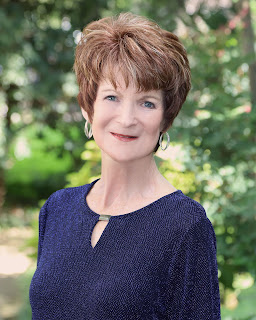 ABOUT THE AUTHOR -
DiAnn Mills is a bestselling author who believes her readers should expect an adventure. She is a storyteller and creates action-packed, suspense-filled novels to thrill readers. Her titles have appeared on the CBA and ECPA bestseller lists; won two Christy Awards; and been finalists for the RITA, Daphne Du Maurier, Inspirational Readers' Choice, and Carol award contests.
DiAnn is a founding board member of the American Christian Fiction Writers, a member of Advanced Writers and Speakers Association, Mystery Writers of America, Sisters in Crime, and International Thriller Writers. She is the director of the Blue Ridge Mountain Christian Writers Conference, Mountainside Retreats: Marketing, Speakers, Nonfiction, and Novelist with social media specialist Edie Melson where she continues her passion of helping other writers be successful. She speaks to various groups and teaches writing workshops around the country.


MY THOUGHTS -
Here it comes, wait for it... WOW!!!! LOL What an absolutely fantastic book! OK I am going to surprise you here, but this was my first book by DiAnn Mills! I know, crazy right? Well, now I know how good she is so this was my first in what I hope to be a wonderful, long reading relationship :-)
Great character development. It kind of surprised me when I got to the first paragraph into the mind of the "bad guy". I thought... whoa, is this what I think it is? Yep this it THE guy! I love it when books do that. First, when they surprise me, and second, when the get into the mind of the criminal.
This book was soooo timely. Infectious virus, spreading like hotcakes, killing people in its wake... sound familiar? :-/
This was edge of your seat writing perfection! Yep, pure perfection!
I voluntarily posted this review after receiving a copy of this book from Partners in Crime Tours - Thank You!!
a Rafflecopter giveaway