The Rage Room by Lisa de Nikolits - with a GIVEAWAY!
5 Stars!
ABOUT THE BOOK -
What if you made the worst mistake of your life and got the chance to fix it? Only you made it so much worse? From the incomparable crafter of nine cross-genre works of fiction, Lisa de Nikolits expands her horizons to pen a grab- you-by-the-throat, feminist speculative-fiction thriller in the style of Groundhog Day meets The Matrix.
The perfect father kills his family on Christmas Eve, and tries to undo his actions by jumping back in time. The result is murder and mayhem in dystopia. Set in 2055, the world is run by robots and virtual data, while the weather is controlled by satellite dishes. Arts and culture are no more than distant memories. People are angry, placated by prescribed visits to rage rooms to vent their boredom, fury, and discontent. Beneath the sunny skies and behind the garbage-free suburban McMansions live deeply disturbed, materialistic families.
During his time travels and increasingly desperate attempts to reserve his colossal mistake, Sharps Barkley meets the leader of the Eden Collective, a feminist army determined to save the Earth by removing all artificial intelligence and letting the Earth restore itself—if necessary, at the expense of mankind. The Eden Collective uses data gathered from the rage rooms to analyze and predict the potential and actions needed for the Earth to reset and they need to prove that time travel is an effective tool. If Sharps can go back and save his children, then there is hope for the future. Sharps is the 49th experiment and his success is pivotal. Can love prevail over anger?
The Rage Room has a multi-layered plot that is fueled by a feminist-driven courage to take charge and save the world as it exposes the effects of an increasingly digital age on our lives and, ultimately, our humanity.
Purchase Links:
Amazon | Barnes & Noble | Goodreads

ABOUT THE AUTHOR -

Originally from South Africa, Lisa de Nikolits is an award-winning author whose work has appeared on recommended reading lists for both Open Book Toronto and the 49th Shelf, as well as being chosen as a Chatelaine Editor's Pick and a Canadian Living Magazine Must Read.
She has published nine novels that most recently include: No Fury Like That (published in Italian under the title Una furia dell'altro mondo); Rotten Peaches and The Occult Persuasion and the Anarchist's Solution. Lisa lives and writes in Toronto and is a member of the Sisters in Crime, Toronto Chapter; Sisters in Crime; Mesdames of Mayhem; and The International Thriller Writers.
MY THOUGHTS -
Wow, wow, wow, 100 times wow, and a "holy crap" thrown in there as well! Dang, this girl can write!
What if you royally screwed up your life? What if you did something so terrible, so inexcusable... And what if you had the chance to go back in time and fix it, over and over and over until you got it right… Or three or four times at least. But what if, every time you went back to fix it you actually made things worse?
Every little thing that you do affects the future. Think about that for a minute. Everything you say to someone, everything you do in your house, everything you do outside your house affects the future in one way or another. Mind blowing isn't it?
In this crazy addictive book we are taken to a futuristic world where everything has been made "better" there's no nature, no farms, and weather is controlled so, no snow, which I would be OK with LOL and it only rains at night. Sounds perfect, right?? Or is it?
This story centers on one main character, Sharps, a total geek. You want to love him, you really do, but he has a few issues. Hmmm... hero or screw up? That is the million dollar question here. He has some good intentions and a few good ideas but can he pull it off? If he can he just might set the world right again.
In my interview with Lisa de Nikolits on Tues. she said - "I champion the underdog in a way that no one else does. There's nothing I love more than an underdog, particularly one considered to be one of life's rejects. Come to me, I will take you under my wing, I will give you a home, I will tell your story and give you a moment in the spotlight." and that she did with Sharps.
This book is an insane ride on a futuristic roller coaster that flips you upside down a few hundred times. It's crazy and scary and so real but you can't stop riding!
It's almost like Lisa wrote this for 2020. Over and over during this story I found myself nodding, agreeing, and thinking "This is so scary real!". But Lisa also, staying true to her style, throws in a few laugh out loud moments. One of the things that I love about this book so much is that it empowers women! YAY, go us!
Here is one of my favorite excerpts -
"But why do single girls go mad sooner? And doesn't that imply that all women go mad?"

"They do when they are forced to follow the mandates and dictates of mankind. You see that, Sharps? "Man"dates. "Dick"Tates". Do you see the subliminal patriarchal influences we are all subjected to from the very time of our birth? Young women, particularly in my day, we're encouraged to get married and have children. It was our primary purpose, our ultimate destiny. Anything else was considered meaningless. But the quest to communicate with men, to find a partner, do you have a meaningful relationship took its toll. Single girls had to go on countless dates and endure more of those awful encounters, to the point where they thought they were insane. In fact, they were simply trying to connect with a species ill-equipped to reciprocate in either thoughts or emotion. Finally, exhausted, the girl capitulated with the most suitable partner she could find, or she became weary and gave in to whoever was nearest. In so doing, she finally became a woman in the eyes of the patriarchal world but look what she gave up. She agreed to a lifelong sentence of being misunderstood in subjugated."
This author really puts it out there! This book is gutsy, intense, scary at times, sad at times, but also hilarious at times. It's real and serious, but don't take it too seriously!
"All right then. We let it run out. The world, us and the mess we've made. In the meantime, will do the best we can, whatever that means, but we need to admit that as a species, humanity has failed. Life is a rage room, sharps, you know that better than anyone. That's all it is. Angry people flailing about, hitting things and destroying rubbish from the past. Your children will grow up useless and depressed unless things change. We need to run dry and start again. No apps, no robots. Let the weather be the weather, let it fail us, reward us, and be real again! Let's real crops grow again and make clothes from fibers found in nature! Ban plastic wherever possible. Have a real world again, instead of this fake, sterile tedium where everybody lives in a virtual reality that isn't real at all."
Mind blowing! Bravo Lisa! Thanks for an amazing ride!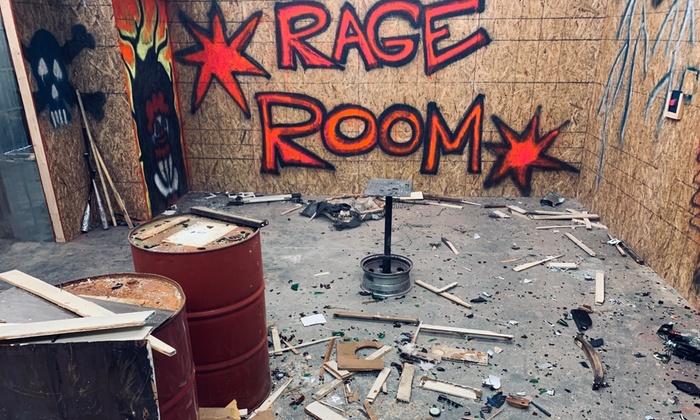 I voluntarily posted this review after receiving a copy of this book from Partners in Crime Tours - Thank You!!
a Rafflecopter giveaway