What Mothers Withhold - Elizabeth Kropf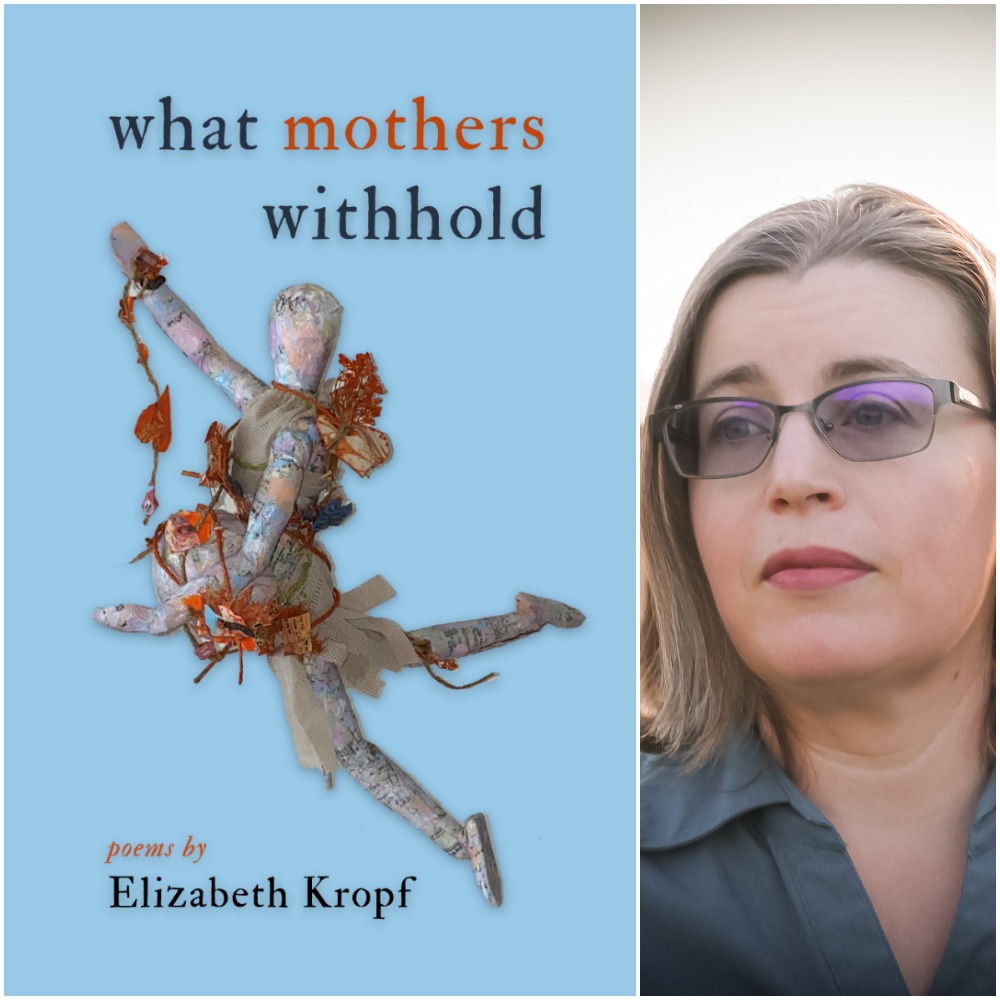 5 Stars!
ABOUT THE BOOK -
The poems of "what mothers withhold" are songs of brokenness and hope in a mother's voice, poems of the body in its fierceness and failings. Elizabeth Kropf's poems revel in peeling back silence, and invite us to witness a complicated and traumatic world that is also filled with love.
ABOUT THE POET/AUTHOR -
Elizabeth Kropf earned her Master of Arts in Creative Writing from Perelandra College and is widely published in literary publications, including The Texas Poetry Calendar, The Penwood Review, and Windhover: A Journal of Christian Literature. A dream called her from California to Texas where she now lives with her husband and daughters.
MY THOUGHTS -
These poems really get to the heart. They are so thought provoking, genuine, and real. I could really tell that the author was speaking from personal experience, pouring her heart out for all the world to read... and it was beautiful!
I have been through many of the things she writes about. I tried hard to get pregnant only to then to have a misarrange, waited another year to finally get pregnant again :-) Then had trouble in labor resulting in 24 hrs of hard labor and ended up having a c-section. But the final product was a perfect, beautiful baby girl who in now a mama herself giving me two beautiful grandchildren.
Where I was going with this is that I could relate to a lot of these poems and a lot of the feelings she must have felt that are reflected in her poems. These are absolutely beautifully written. Yes, they are sometimes sad, and a little heart breaking but they are real and they put you in that moment if you have the memories to relate to or not.
I voluntarily posted this review after receiving a copy of this book from Poetic Book Tours - Thank You!
Order your copy from Amazon - HERE